Thousands of refugees to be granted permanent visas as Labor moves to fulfil election promise
Thousands of refugees across Australia who have lived "in limbo" for years will be eligible to stay in the country permanently as Labor moves to enact its pre-election commitment.
Key points:
Around 19,000 refugees will be eligible to apply to stay permanently in Australia
Labor had promised to abolish temporary protection visas ahead of the election
Immigration Minister Andrew Giles says it makes "no sense" to keep refugees "in limbo"
From Monday, around 19,000 refugees who arrived in Australia before Operation Sovereign Borders started in 2013 will be able to apply to transition to a permanent Resolution of Status (RoS) visa.
The move affects people who hold Temporary Protection Visas (TPV) and Safe Haven Enterprise Visas (SHEV) which Labor promised to abolish at the last election and have been described as cruel by human rights groups.
Those granted a new visa will have the same rights and benefits as all other permanent residents, and will be immediately eligible for social security payments, access to the NDIS and higher education assistance.
They will also be permitted to apply to become citizens once they meet the necessary citizenship requirements and will be able to sponsor family members to come to Australia.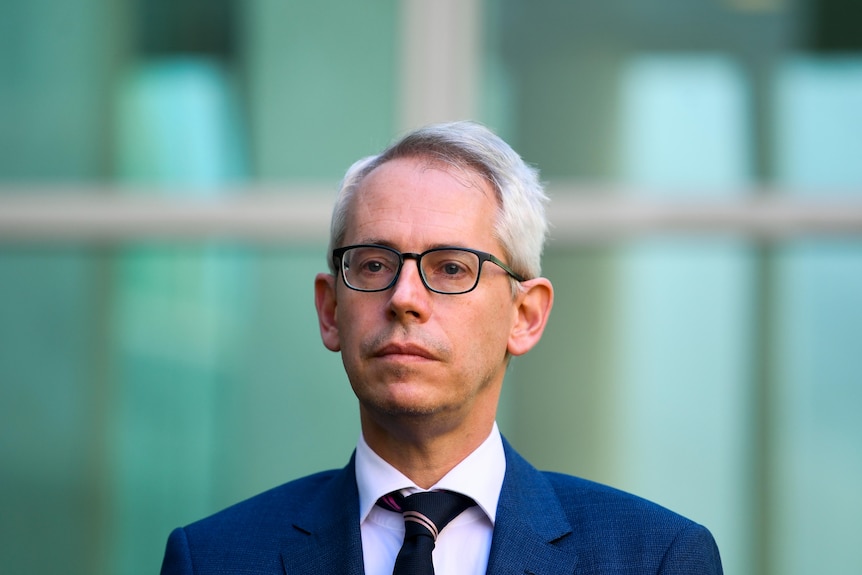 Immigration Minister Andrew Giles made the long-awaited announcement on Sunday night, saying thousands of people who have contributed to Australia had endured a decade of uncertainty due to policies of former Coalition governments.
"TPV and SHEV holders work, pay taxes, start businesses, employ Australians and build lives in our communities — often in rural and regional areas," he said.
"Without permanent visas, however, they've been unable to get a loan to buy a house, build their businesses or pursue further education.
"It makes no sense — economically or socially — to keep them in limbo."
The government was last week criticised by refugee advocate Behrouz Boochani and members of the crossbench for not acting quickly enough to implement its election commitment.  
Home Affairs Minister Clare O'Neil reiterated the Albanese government's commitment to Operation Sovereign Borders and warned people against attempting to come to Australia by boat.
"Let me be crystal clear — if you try to enter Australia without a valid visa, you will be turned back or returned to your port of origin," she said.
"There is zero-chance of settling in Australia under Operation Sovereign Borders.
"The Australian Defence Force and Australian Border Force are patrolling our waters to intercept and return any boats that try to enter."
But Shadow Home Affairs Minister Karen Andrews was not convinced and accused the government of dismantling its border policy.
"Labor cannot with any credibility stand up and say Operation Sovereign Borders remains in place, because it very clearly doesn't," she said.
"The biggest risk is that this will enliven opportunities for people smugglers."
There are around 5,000 applications for temporary visas (TPV and SHEV) which are currently being assessed or are under judicial review.
The government says that process will continue unchanged, and if an applicant is found to have met the criteria for a temporary visa, they will automatically be granted a permanent visa.
The Department of Home Affairs will invite people with a temporary visa — that is due to expire soon — to apply for a new permanent visa first, before applications open broadly online in late March.
Around 2,500 people who have previously had their temporary visas refused or cancelled will not be able to apply for permanency and the government says will be required to leave Australia voluntarily.
link