Temporary visas Australia: They stayed when COVID hit
Luca Kattan was only planning to stay in Australia for six months when he arrived on Queensland's Sunshine Coast from Germany on a working holiday
visa
.
That was eight years ago – back in 2015 – and he hasn't left.
"I've grown to really love and cherish this country, I would say that it's now my home," Kattan said.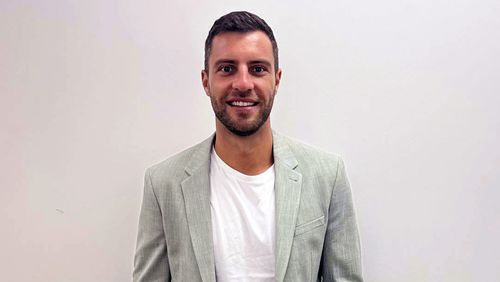 But it's a home where his future is still precarious.
Kattan has been living on a variety of temporary visas since his arrival. 
Over the years, he has completed a stint on a farm in regional Australia, worked as a travel agency manager and in the decimated hospitality industry during the pandemic.
He has carved out a career in the travel industry after studying tourism and marketing and is now on a two-year graduate visa.
However, he doesn't know if he will be able to get another visa when this one runs out.
"I have a job, but it is hard to plan for the future … will I be able to stay?" Kattan said.
It's a common lament among Australia's 1.5 million temporary residents, many of whom say they are being forced to spend years in limbo, all while working and paying taxes in Australia, without any certainty of if they'll be able to stay for good.
During the pandemic, Kattan was among the large swathes of travel industry workers who lost their jobs as the country was locked down.
"Temporary visa holders didn't get any government support during COVID," Kattan said.
"I had to spend a lot of money from my savings to stay during COVID and keep paying the rent. 
"I was on a student visa at the time so I had to actually pay my students fees as well, it was a real struggle." 
According to the Grattan Institute, half a million temporary visa holders left Australia when the pandemic hit.
There were 1.5 million temporary visa holders in January 2022, compared with nearly 2 million before the pandemic in 2019.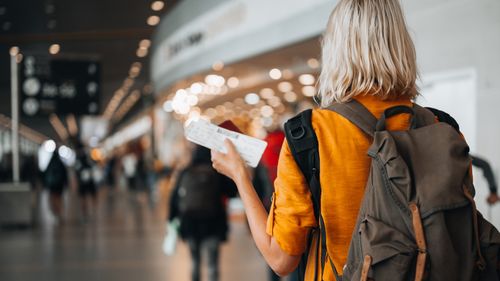 This exodus, coupled with the abrupt halt to Australia's migration program, exposed the economy's reliance on temporary residents as the pandemic eased and critical labour shortages emerged.
In response, Prime Minister Anthony Albanese announced in April that Australia's migrant intake will be boosted to a record high this year, with 400,000 people entering the country in net terms.
But onshore temporary visa holders who stayed during the pandemic and helped support the economy say they're also part of the solution and deserve to be rewarded for their contribution.
On behalf of his fellow temporary visa holders, Kattan lodged a
parliamentary petition
earlier this month, calling on the Albanese government to create a pathway to permanent residency for migrants who have been living in Australia for more than five years, especially those who contributed throughout the pandemic.
The petition has so far attracted 16,000 signatures.
The petition noted policies introduced in New Zealand and Canada to provide permanent visa pathways for temporary residents during the pandemic.
The Morrison government did not respond directly to the first petition.
However, in April 2022, the then-government announced some changes to improve access to permanent residence for a portion of skilled workers who chose to stay in Australia during the pandemic.
The new pathway was opened for two years from July 2022 through its Temporary Residence Transition (TRT) stream and is available for migrants on the temporary skills shortage 482 visa or temporary skilled 457 visa who meet certain criteria. 
In April, the Albanese government
announced further changes
to make it easier for temporary skilled shortage visa holders to get permanent residency if they have an employer willing to sponsor them, including removing limits to which occupations were eligible for the TRT stream.
A Home Affairs spokesperson said these changes were in line with the government's commitment at the Jobs and Skills Summit in September 2022 to expand pathways to permanent residence for temporary skilled sponsored workers.
But many migrants say the changes are too limited and will be no help to them in attaining the elusive dream of permanent residency.
'I could have made a down payment on a house'
Noosa restaurant and events manager Luiza Rosso is among the thousands of temporary visa holders who have signed Kattan's petition.
Rosso, who is originally from Brazil, came to Australia almost four-and-a-half years ago on a working holiday visa she was granted with her Italian passport.
The 31-year-old has been on a succession of temporary visas ever since.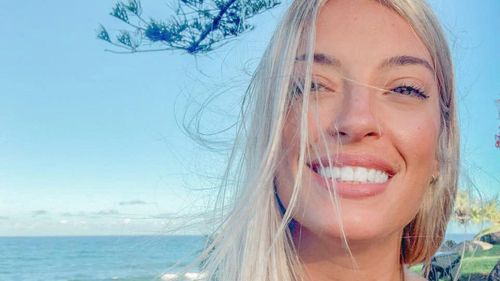 During the pandemic, Rosso lost her job at a restaurant and found herself taking on a number of roles to get by – including babysitting and in a call centre.
Now, she is back to managing a fine dining restaurant, where they are desperate for staff.
Rosso is currently listed as a defacto on a temporary graduate visa held by her partner – who studied business and finance at university – which is due to expire in six months.
The pair are now applying for skilled worker visas.
The process is based on a points system whereby applicants with the most points are invited to apply for their relevant visa.
Along the way, medical and language tests are also required. 
As an events manager, Rosso said she could potentially qualify for a skilled visa in her own right, but elected to again become a defacto on her partner's visa because she had been told he would likely be awarded more points.
The couple has engaged a lawyer to help with the complicated application process.
Rosso estimated she and her partner had spent about $10,000 on their application for the skilled visas alone.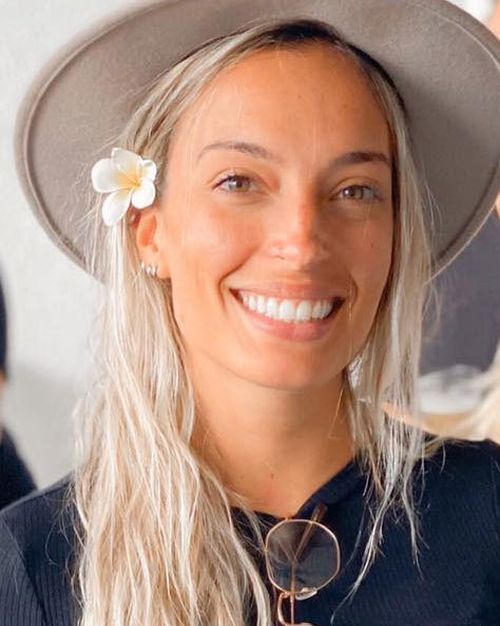 Applying for visas in Australia was a time-consuming and expensive endeavour that made it hard to plan for the future, Russo added.
"If I put all my money that I've spent on visas together I could have made a down payment on a house by now. Not a big one, but a small one for sure," she said. 
"Life is good here and that's why we stay – but it comes to a point where you reach your 30s and you start thinking about houses and growing a family and you just don't see it as being possible at the moment. 
"You're living in limbo, putting everything on hold that normal people are doing – just for the right to stay in this country."
In
a May 2022 report
on Australia's migrant workforce, the Grattan Institute found the number of temporary skilled workers making the transition to permanent residency had declined in recent years, likely because of narrowing eligibility requirements.
"While about half of all temporary skilled visa-holders transition to a permanent visa historically, many occupations have a much more restricted pathway today, and fewer will transition to permanent residency in the future," the report stated.
A Home Affairs spokesperson said the government's migration program placed an emphasis on skilled migrants working in fields where there were labour shortages.
"The requirements of Australia's skilled migration programs that relate to skill level/occupation ensure that specific areas of shortage can be addressed, without adversely affecting opportunities for local workers," the spokesperson said.
"The composition of the program maintains a significant focus on permanent skilled places, supporting Australian industry and business, and ensuring that migrants will have clearer pathways to permanent residence."
Sign up here
to receive our daily newsletters and breaking news alerts, sent straight to your inbox.
link