How the industry is thriving in Australia despite warnings to federal agencies
This article is part of a series examining a global human trafficking syndicate exploiting flaws in Australian border security and the immigration system. See all 11 stories.
Federal government agencies have allowed migration agents to keep operating despite repeated warnings about their role in rorting the visa system that is misused by organised crime gangs involved in human trafficking and worker exploitation.
Secret briefings from police and border security officials over the past decade warn that some agents have corrupted Australia's migration system at the same time as the Home Affairs Department has continued to issue them the required licences.
Undercover recordings taken as part of investigative series Trafficked, by The Age, The Sydney Morning Herald, 60 Minutes and Stan, show agents operating with impunity as they advise on how to rort the visa system, including by encouraging the use of false documents and fake asylum claims.
One agent, linked to up to 500 visas in recent years, is recorded urging a young woman to move to Australia for sex work by lodging a false education visa application, while also describing a network of Australian education providers set up to exploit the nation's student visa stream.
The revelations come after the series on Sunday revealed how a human-trafficking boss jailed in the United Kingdom had entered Australia after his release from prison and built an underground sex network that exploits foreign women.
While some agents appear to have offered to lodge false visa applications, there is no evidence to suggest they are personally aware of the syndicate's crimes, including human trafficking and illegal prostitution, only that those agents are used by the syndicate to enable their operation.
Police complained that migration agents play a key role in allowing that network to flourish at the same time as repeated warnings to policymakers have failed to close the loopholes.
In February 2019, federal parliament's joint committee on migration heard evidence that licensed agents were poorly regulated and those without licences operate with near impunity while breaching the law.
An official source, not authorised to speak publicly, confirmed that in December 2020 a law enforcement briefing to senior departmental officials warned migration agents and other people-smuggling fixers were "exploiting gaps" in border security.
The briefing said agents were "almost certainly" rorting Australia's migration programs, such as student, spouse and asylum seeker visa pathways including women suspected to be trafficked or exploited in the sex industry.
The Department of Home Affairs, Australian Border Force and the Office of the Migration Agents Registration Authority had all failed to respond to this "non-compliance and criminality", the briefing said.
In a statement, the department did not respond to questions about any specific cases or individuals, but said there was a comprehensive suite of laws and programs in place to defend the integrity of the visa system, oversee migration agents and prevent worker exploitation
Police in Victoria, Queensland and South Australia have also shared confidential reports to Border Force and other federal agencies warning that fixers, including some with government-issued migration licences, were rorting visa programs.
In 2019, Victoria Police's operation Candlepin provided evidence to Border Force that a migration fixer was being used by a human-trafficking syndicate to obtain visas for exploited Asian sex workers.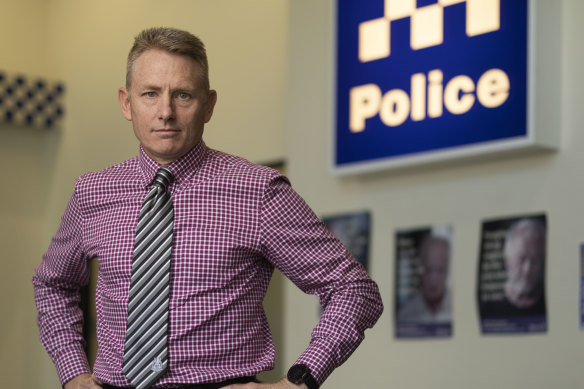 A report from South Australian detectives in November 2018, lamented that state police had "no authority or involvement" in tackling migration crime and called for changes in the law that "addresses and restricts the involvement of Asian crime syndicates and abuse of immigration visas".
Queensland Detective Inspector Brad Phelps said the conduct of some migration agents was "reprehensible" but also complained that his force was powerless to confront the problem.
"They're a key part. If you don't have the victims coming to Australia, then you don't have the industry. They are crucial in getting those people into the country – without their support the whole operation would fall down," he said.
These warnings mirror others contained in hundreds of pages of leaked confidential departmental documents published by this masthead in 2014.
Those files warned wide-scale visa rorting were compromising Australia's national security. Some had links to terrorism or organised crime.
The South Korean connection
Undercover interviews by the Trafficked investigation confirm that some visa fixers and migration agents are offering to help people enter Australia on fraudulent grounds.
One, who police suspect has long been used by an Australian sex-trafficking syndicate to supply visas, is South Korean businessman Doowon Kim, who runs an immigration service in Sydney and Melbourne. Kim facilitates visas but as an education agent, faces no regulatory oversight.
A Korean investigative journalist, working undercover with Trafficked and posing as a debt-laden woman, approached Kim earlier this year and inquired about travelling to Australia to engage in sex work.
Kim said he was running a "student immigrant agency" and had previously helped large numbers of foreigners enter Australia.
"I helped out a lot with arranging visas for them. I helped one person and they brought another one, because it's easy'… So I ended up helping a lot of people."
The Australian Federal Police and Victoria Police, which monitor the sex- trafficking syndicate's activity, believe he has helped up to 500 foreigners enter Australia, including multiple vulnerable women recruited by the organisation's head, Melbourne woman Mae Ja Kim.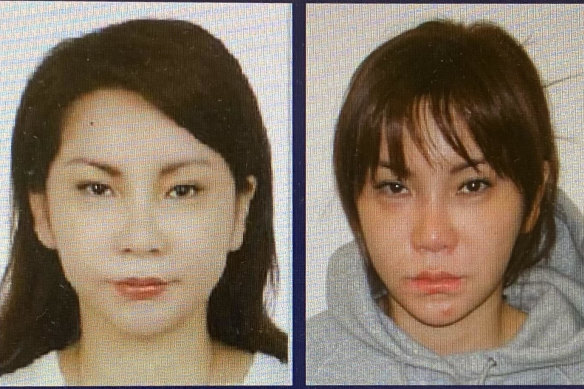 Women from South Korea, North Korea and China who were recruited into the sex-trafficking ring told investigators they had made large payments to Kim to lodge their fraudulent visa applications.
There is no suggestion Doowon Kim was directly involved in or aware of the exploitation of vulnerable Asian women as sex workers, but the covert recording backs the police belief that he is part of a network of corrupt Australian migration agents and education providers.
On the undercover recording, Doowon Kim said: "Australia is in a state of boom. Demand is through the roof.
"You'll do an English course at the start, but you don't even have to attend it. There's no homework, so you don't even have to stress … there are business schools that are there purely operating for people like you to keep their visa alive.
"[They] don't care about attendance, they are purely aware of workers that enrol for the sake of keeping their visas."
Kim said he charged foreigners $500 a month to remain in Australia on a falsely acquired visa.
He also encouraged the undercover reporter to work in the sex industry, noting that COVID had lessened the supply of young Asian women into Australia.
"They're going crazy because there is less supply. You'll earn a lot," he said.
When Kim was confronted by this masthead recently in Melbourne, he said that he had been "cleared" by Border Force and gave reporters the mobile number of an ABF investigator he said would vouch for him.
This masthead confirmed the number belongs to a senior ABF official, but he did not respond to efforts to contact him.
Kim denied he knew that the women who he had helped enter Australia were exploited by a notorious human-trafficking syndicate, but confirmed he had regular dealings with the syndicate boss Mae Ja "Mimi" Kim, who he called "older sister".
'Many people prefer protection visa'
The undercover reporter cold-called seven migration agents or migration fixers posing as a prospective applicant. Six of the agents appeared to encourage scamming Australia's migration system.
Another immigration agent told the undercover journalist, posing as a Chinese massage worker, that she could lodge a protection visa, even though she had not suggested she was a genuine asylum seeker. The charge was $1800.
Protection visa applicants can work on bridging visas for a number of years.
"You can try student visa too. Maybe you don't think student visa is better than protection visa, feeling that with protection visa, you don't need to study or pay for tuition fees, right? All you do is just to stay here and work. That's why many people prefer protection visa. If you… insist doing protection visa, then we can do it."
Simon Feng, of Sydney-based migration and education consultant Ausmon International, suggested to the journalist posing as a Chinese sex worker that she could apply for a visa using fake documents.
"Your workplace, family condition, that could be made up," said Feng when the undercover journalist said she may struggle to find official documentation to substantiate her visa claim. When the journalist asked Feng to clarify if he could "help me fake" her visa documents, he said: "Yes, they can be made up."
Asked by this masthead about his conduct, Feng denied making the comments before hanging up.
Licensed migration agent Baoyan Zhang, who operates in Sydney, also offered to arrange a fraudulent student visa in return for a payment of $1400. Zhang said the undercover reporter could keep working full time and never attend school, which is a requirement of student visa conditions.
"You don't need to attend class … if you pay $1400 for three months what we could do is ensure you have the student visa and the college won't report you."
Loading
For an extra payment, she could arrange for a false qualification certificate, she said.
"If you need the qualification certificate, you need to pay another extra $2000 each year," she said on the recording. Zhang could not be reached for comment.
Another registered migration agent told the undercover reporter she could apply for a protection visa and it can "help you stay here for another five or 10 years … and you can use this time to see if you get another opportunity, such as marriage and other stuff".
Federal government licensed migration agent Songtao Lu has for 10 years been flagged by federal government agencies as being used by the syndicate to lodge false visa claims for exploited foreign workers, including sex workers.
Lu first came to the attention of South Australian detectives in 2018 after they discovered dozens of women being controlled by a crime syndicate had obtained visas with his assistance. There is no evidence that Lu was aware of the syndicate's activities or the women's circumstances, only that the syndicate used his services.
Three years after he was flagged, Lu remains licensed by the federal government to assist people obtain visas – and he is still being used for illegitimate visa applications.
In a covert recording, Lu is taped offering to lodge a false asylum protection visa application for $2500.
"For cases like yours, what you could do is to apply for a protection visa. And then you can get a bridging visa. A bridging visa can be used for about three years. Our fee is $2500," he says on the recording.
Failure and negligence
Former deputy secretary of the Immigration Department Abul Rizvi said the willingness of migration agents to rort the system suggested government regulation of the sector was failing.
"The only explanation I can give is a lack of resources and a level of negligence," he said.
The Home Affairs agency that regulates migration agents, the Office of the Migration Agents Registration Authority, revealed in a recent report that one in three of the almost 5000 migration agents in Australia "have received a complaint at some time whilst being registered."
But it said that most "complaints are dismissed" because of a lack of evidence or co-operation from the complainant. In 2021, only eight agents were barred or had their registration cancelled.
In 2019, a federal parliamentary inquiry called for an Immigration Commissioner to deal with visa rorting, but the recommendation was dismissed by Home Affairs.
Know more about this story? Email [email protected]
The Morning Edition newsletter is our guide to the day's most important and interesting stories, analysis and insights. Sign up here.
link