Auditor general calls for online application portal for refugees amid severe backlogs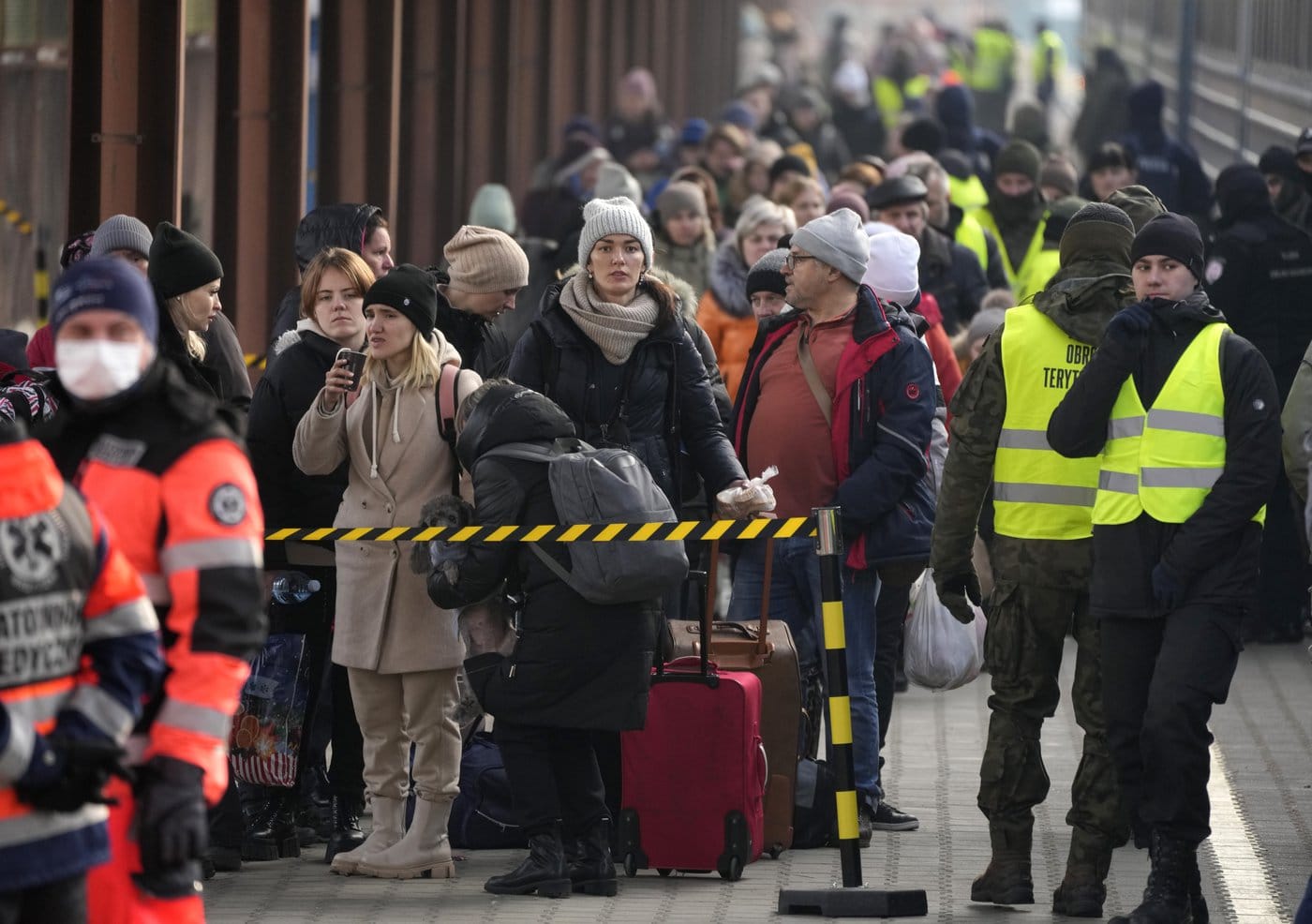 Refugees are being left behind by Canada's oversized immigration backlogs, and people from some countries are worse off than others, the auditor general found in her investigation of immigration applications.
A report from auditor general Karen Hogan released on Thursday suggests that while processing times improved for most permanent residency programs in 2022, they remained long for refugee and humanitarian programs.
Some applicants had waited almost three years for a decision, and as of the end of last year, 99,000 refugee applications were still waiting to be processed. 
"Many applicants will wait years for a decision in the current processing environment," Hogan said in her report. 
Since the audit period ended last year, the Immigration Department has posted up-to-date information about how backlogs have evolved for several immigration streams, but refugee application backlogs are not included. 
Immigration Minister Marc Miller said the auditor's report traces a portrait of a department with a lot of challenges, and he's very concerned about the processing times that are still lagging. 
The government has set record-high immigration targets over the last few years, and hopes to welcome as many as 505,000 new permanent residents in 2023.
Hogan found that some of the delays are a result of higher workloads in offices with lower staff levels.
For example, almost half of the backlogged refugee applications were being handled by offices in Kenya and Tanzania. The auditor found the Nairobi office in Kenya had about half the staff as the office in Turkey but almost double the assigned workload.
The office in Tanzania's workload was five times greater than the Italian office in Rome, even though the offices had a comparable number of staff.
The government had committed in 2016 to assign applications based on which offices had capacity, but Hogan said that hasn't happened.
"As a result, regional backlogs continued to accumulate in the overseas family and refugee classes in some offices with limited capacity," Hogan said in her report. 
That means that people from specific countries were facing bigger, longer backlogs for most of the permanent residency programs she looked at. More than half of the applications submitted by citizens of Somalia and the Democratic Republic of Congo were backlogged.
Despite promises made in the department's anti-racism strategy to identify discriminatory imbalances in processing times, the auditor found the department hasn't collected race-based and ethnocultural information that would allow it to do so.
"Furthermore, the department had no plans or timelines in place to do so," Hogan said in the report, despite the strategy's claim that differential outcomes will be monitored by the end of March next year. 
"The first step is to be aware, and then it's to take action," Hogan said at a press conference Thursday. "I hope that they will do that going forward."
Miller said systemic racism exists in all government departments, and he will have questions for the public servants in his department about these findings. 
"In sub-Saharan Africa, we have a lack of resources, notably," Miller said in French at a press conference Thursday.
"When I look at a report like this and I see that there's an allocation of resources that seems biased, I ask questions." 
In the case of refugees, the department told the auditor that delays can also be caused by unique conditions in some countries, such as remote or dangerous locations that can make it difficult to conduct interviews.
Hogan said refugees would benefit from a secure online application process that was recently introduced for other immigration streams, and is calling for it to be created "without further delay."
As it stands, potential refugees must email their application to the department, where the information is manually entered into the system.
The government had already planned to make online applications available to refugee claimants, and hopes to introduce the feature by the end of the month for privately sponsored refugees and in November for government-assisted refugees. 
Miller said the new application portal for refugees should help speed things up. 
"Obviously the proof will be in the pudding," he said. 
Efforts to combat racism and discrimination severely lacking
The report on immigration backlogs was released alongside four other audits that delved into the inclusion of racialized employees in the public service, antimicrobial resistance, benefits delivery and technology modernization.
The common thread among all the reports was a lack of data-gathering or tracking, the auditor said. 
"Ultimately, these blind spots identified in all of our reports reduce the public service's ability to deliver programs and services that meet people's needs," she said at a press conference Thursday. 
The auditor general found that efforts to combat racism and discrimination within federal public-safety and justice bodies, including the RCMP, is severely lacking. 
Leaders are failing to adequately track whether the work lives of racialized employees are improving, Hogan found, and accountability for behavioural and cultural change was "limited and not effectively measured."
The auditor found that progress on modernizing IT systems has been slow, with two-thirds of the 7,500 applications used by departments and agencies assessed as being in poor health.
Meanwhile, the federal government's Benefits Delivery Modernization Programme has experienced significant delays, rising costs and staffing challenges. The program was launched in 2017 and aims to modernize the systems used to deliver the Canada Pension Plan, old age security and employment insurance benefits.
When it comes to combating the growing public-health threat of resistance to antibiotics and other antimicrobial drugs, the auditor also found the government's efforts wanting. The Health Department released an action plan in June, but Hogan found it to be incomplete, as it didn't include any measurable goals or timelines. 
"There is a risk that action among federal, provincial and territorial governments to tackle antimicrobial resistance will be delayed, poorly co-ordinated and not comprehensive," she said in her report.

link